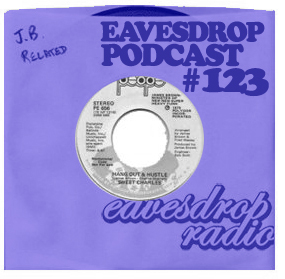 Quantic - Sol Power
The Bombay Royale - Monkey Fight Shake
Brownout - Homenaje
Black Heat - The Jungle (Pied Piper Edit)
Mocomba Allstar - Swamp Strut
DJ Nu-Mark feat. A-Skillz - The Fever
C. Henry Woods Troupe - Stranger (King Most re-drum)
Maggie Scott - Summertime (Kon edit)
Afro Latin Vintage Orchestra - Onze De France
Antibalas - Sare Kon Kon
Nickodemus - The Nuyorican Express
Mobius Collective - Gypsy Cab (Sunjinho remix)
Erykah Badu - I Want Moombah (J Boogie edit)
Tom Tom Club - Genius of Love (Senor Coconut remix)
Funkineven & Fatima - Phoneline
Ray Lugo - Love Me Good (Simbad Remix)
Simbad vs D'Angelo - Devils Pie (refix)
D'Angelo - Africa (acoustic version)
D' Angelo - Brown Sugar (Destrements remix)
Red Astaire - Follow Me
D'Angelo - Everybody Loves The Sunshine
Kan Sano - Everybody Loves the Sunshine
Medline - People Make The Word Go Round
Richard E - Miss Angie's Funk
Quantic & Alice Russell - Here Again
Quantic & Alice Russell - Look Around the corner
Selah Sue feat. Cee-Lo - Please
Incognito - Above the night
Portishead - ???